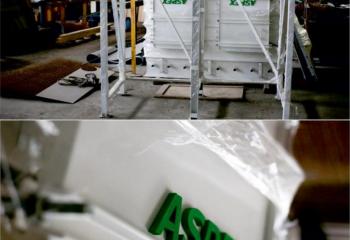 Dear ladies and gentlemen!
Aspex Engineering Company carries out construction of aspiration system at ZM Corporation plant in Russia. At the moment central aspiration station is ready for shipment. Air filters will return air back to the working shop. Dust dispersion of the aspirated gas medium is 130 nanometers.
We will continue to inform you about the implementation of this project.
We wish you all the best and good luck!